7 to Consider in First Kentucky Derby Futures Pool
About a week ago I wrote about how it's never
too early to talk about the Kentucky Derby
. Well, it appears that more than a few people agree with me. The very first Kentucky Derby Futures Pool is out on Thursday. Wouldn't you know it?  Nyquist, the winner of the 2015 Breeders Cup Juvenile, is a prohibitive single horse favorite at 10 to 1. The overall favorite is the field at 7/5.
Betting on the field is a roll of the dice. In this case, betting on the field might be backing a horse like Songbird, whom I pegged as
the best Kentucky Derby prospect
out there right now. I wouldn't put it past Jerry Hollendorfer to put Songbird in the Derby instead of the Kentucky Oaks. He should. She's easily the best two-year-old on the planet. But, 7/5?  Those odds are a bit low at this point even for the brilliant daughter of Medaglia D'Oro. Unless you have a really good feeling that none of the horses on the list will win the Derby, don't bet on the field.
In the first edition of the Kentucky Derby Futures Pool there are seven  horses going off at high odds that deserve some consideration. You can also wager on which sire will produce next year's Derby winner. Check out
this article
from the 
Paulick Report.
Kentucky Derby Futures Pool Horses to Consider
1. Toews on Ice 30/1 -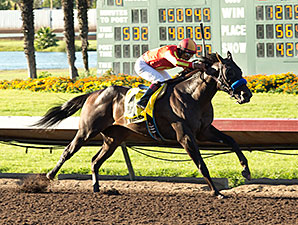 I doubt this Bob Baffert trainee last seen winning the
Bob Hope Stakes
will go off at 30/1 in this pool. He showed incredible maturity while running back against a horse that headed him in the stretch. Remember, he's a two-year-old. Plus, the connections don't get any better with Mike Pegram, Real Quiet's owner, also owning this guy. Towes on Ice is undefeated. Lots to like here.
2. Sail Ahoy 30/1
- 
Shug McGaughey, Orb's trainer, might have another Kentucky Derby prospect in Sail Ahoy. Watch the
Nashua Stakes
. Sail Ahoy is the six that made a valiant effort to get to both Flexibility and winner Mohaymen. This horse was sired by Bernardini. He's probable for the Grade 2 Remsen on Nov. 28. Expect a decent showing from this guy. Orb's rider, Joel Rosario, has the mount on Sail Ahoy. You know that Shug's going to have this guy ready for the big Derby preps come next spring.
3. Exaggerator 30/1 -
Winning the
2015 Delta Downs Jackpot
won't guarantee success. But, Exaggerator did it while carving out very fast fractions. He's a quality animal with an up and coming trainer in Keith J. Desormeaux. Kent D rides the horse, which means Exaggerator will have an experienced jockey on his back. If he doesn't get hurt like Texas Red did last year, the Desormeaux brothers could have a big time Derby contender on their hands.
4. Flexibility 30/1 - 
Chad Brown trains this Bluegrass Cat sired two-year-old. His mother is out of a Vindication mare while he
finished second in the Nashua Stakes to Moyhamen
, a 15 to 1 shot in the first Kentucky Derby Futures Pool. Flexibility couldn't catch Moyhamen, who looked much the best in the Nashua Stakes. It looks like there is a lot of upside to Flexibility. He appeared to have trouble accelerating in the stretch. Once he did, he found a way to hold off Sail Ahoy for second.
5. Annual Report 30/1 -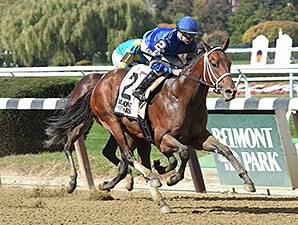 After breaking his maiden, this Harlan's Holiday, Kiaran McLaughlin trainee won the
Grade 2 Belmont Park Futurity
. He is possible for the Grade 2 Kentucky Jockey Club on Nov. 28. If he wins that, forget about 30/1. His running style is reminiscent of Street Sense's, with his head lower than the way that most horses run. Once he straightened out and changed leads, he took off like a rocket in the Futurity.
6. Gun Runner 30/1 -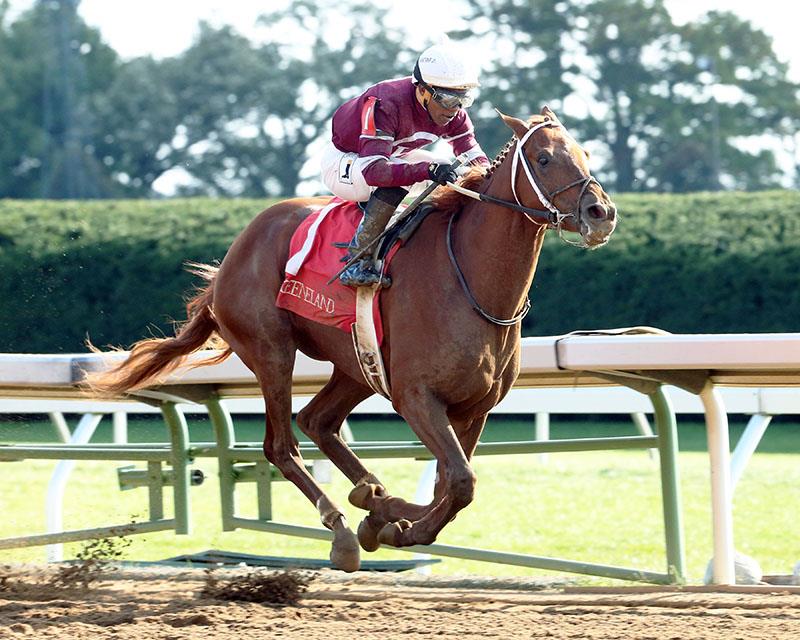 Like Annual Report, Gun Runner is possible for the Grade 2 Kentucky Jockey Club on Nov. 28. This Candy Ride sired two-year-old is trained by Steve Asmussen. Asmussen didn't have a Derby contender in 2015. If Gun Runner improves, Asmussen might have one in 2016. Asmussen was oh so close to winning the Derby with Curlin  in 2007. Curlin ended up becoming one of the greatest races horses of all time.
7. Sunny Ridge 50/1 -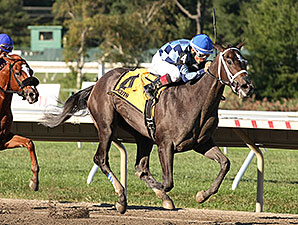 He's run two very good races in a row when finishing second to Greenpointcrusader in the Grade 1 Champagne and finishing second to Exaggerator in the Delta Downs Jackpot. His sire is Holy Bull, the 1994 Horse of the Year. Sunny Ridge looks like he'll improve, but he's a gelding. Gelding's usually improve when gelded, meaning that it could be difficult for him to keep up with the other three-year-olds. If you think he's the exception, be happy that you're likely to get much higher than 50 to 1 on Sunday when the pool closes.
Thanksgiving Weekend is always huge at
BetAmerica
.  Make sure to get in on this weekend's contests!
Loading...