Odds show BC Dirt Mile is Liam's to Lose
Most horseplayers will come to the conclusion that the Dirt Mile is Liam's Map's to lose. The second place finisher in the Whitney Stakes and the smashing winner of the
Woodward
 should be the favorite. The Todd Pletcher trainee looked unbeatable in the Woodward. As for the Whitney, it took a
Herculean effort from Honor Code
in order to overtake Liam's Map. Honor Code will run in the Breeders' Cup Classic.
But there are serious questions regarding Liam's Map ability to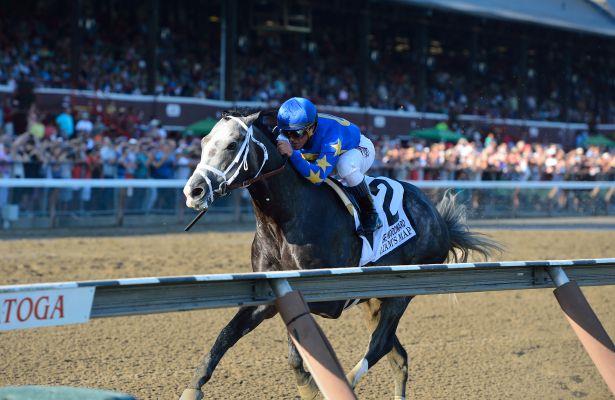 win the BC Dirt Mile as opposed to winning the BC Classic. Although it's obvious that his connections feel that their horse is better suited to the Dirt Mile instead of the Classic, some horseplayers may not. As most of us know, early speed in a mile race is much different than early speed in a 1 1/4 mile race. Horses that can get away with :23 and change in a quarter mile race will be too far behind in a dirt mile race.
Liam's Map can go :22 and change for the first quarter mile. But, so can Appealing Tale, if Peter Miller decides to run my highest rated
sprinter in the Mile instead of the Sprint
 and so can Valid and Bradester. Liam's Map might have to work much harder in the Mile than he would have in the Classic. At likely 6/5 odds, horseplayers are going to find it difficult to back Liam's Map considering the pace pressure he might be subject to on Oct. 30.
The hot horse going into Breeders' Cup Week is the Cristophe Clement trained Red Vine. The pace set-up should flatter his style, 5 or 6 lengths off, while Keeneland's dirt track this meet appears to be flattering pressers and closers. But, Red Vine's most impressive victory was a win over Valid in the $75,000 Majestic Light at Monmouth. Class still means something in this speed rating crazy world of thoroughbred racing. The Breeders' Cup Dirt Mile would be Red Vine's first graded stakes win.
On my power rankings, Wicked Strong is the one to watch out for. To me, he's the second most accomplished animal in the Dirt Mile after Liam's Map. See below for the Top 5.
Breeders' Cup Dirt Mile
1. Wicked Strong -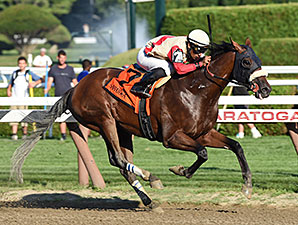 Even though he hasn't won a race this year, the James Jerkens trainee has proven classy enough to take home the trophy for a Breeders Cup race. Wicked Strong has run well against the best horses on the East Coast. He's got a nice closing kick that should be flattered in this race due to the expected hot pace. If the pace is slow, Wicked Strong is tractable enough to lay only 2 to 3 lengths off.
2. Liam's Map -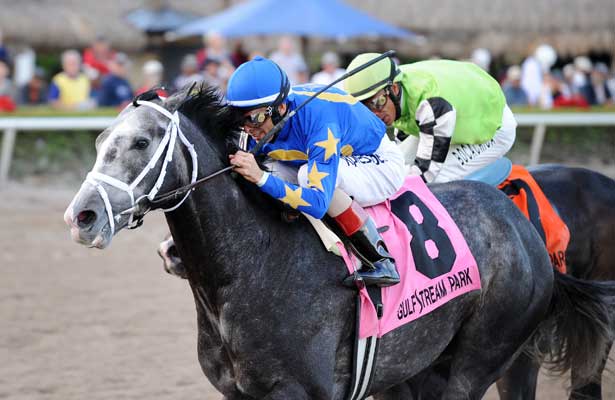 He's the best horse in the field but he's gotten used to running at further distances than a mile. That could hurt him here. He might be able to cruise on the front end for a while, but will he be able to kick it into gear once they turn for home?  The Keeneland dirt has been favoring pressers and closers for most of the meet. It's hard to see it changing by Friday.
3. Red Vine - 
Although he hasn't come close to racing against the horses that Wicked Strong and Liam's Map have faced, the pace will suit his closing style. He's likely a notch below the two top choices. Then again, if he gets the better trip over Wicked Strong, he'll probably be the winner in this. The second place finish to Appealing Tale in the Grade 2 Kelso Handicap was brilliant considering that he stumbled out of the gate, got squeezed, and still managed to get the place money.
4. Appealing Tale -
There's no doubt in my mind that he should be in the Sprint. He could sit 2 lengths or more off of a suicidal pace duel between Private Zone and Runhappy. He laid off in the Triple Bend at 7 furlongs and made a move. Unfortunately, Masochistic was unbeatable that day. Perhaps, the Triple Bend is the race that's causing trainer Peter Miller to believe that he'll have a shot against Liam's Map in here.
5. Tapiture -
 The Steve Asmussen trainee couldn't catch Goldencents in the 2014 BC Dirt Mile even though Goldencents was part of a :44 half mile. Tapiture hasn't raced very well at all this year. His win over Viva Majorica in the Grade 3 Ack Ack at Churchill Downs, Tapiture's prep for the Dirt Mile, wasn't mind-blowing. But, Asmussen can get them ready in a hurry and this guy has all sorts of class. Plus, if the pace is as swift as many believe it's going to be, he could be running on at a huge price.
Loading...