Breeders Cup Recap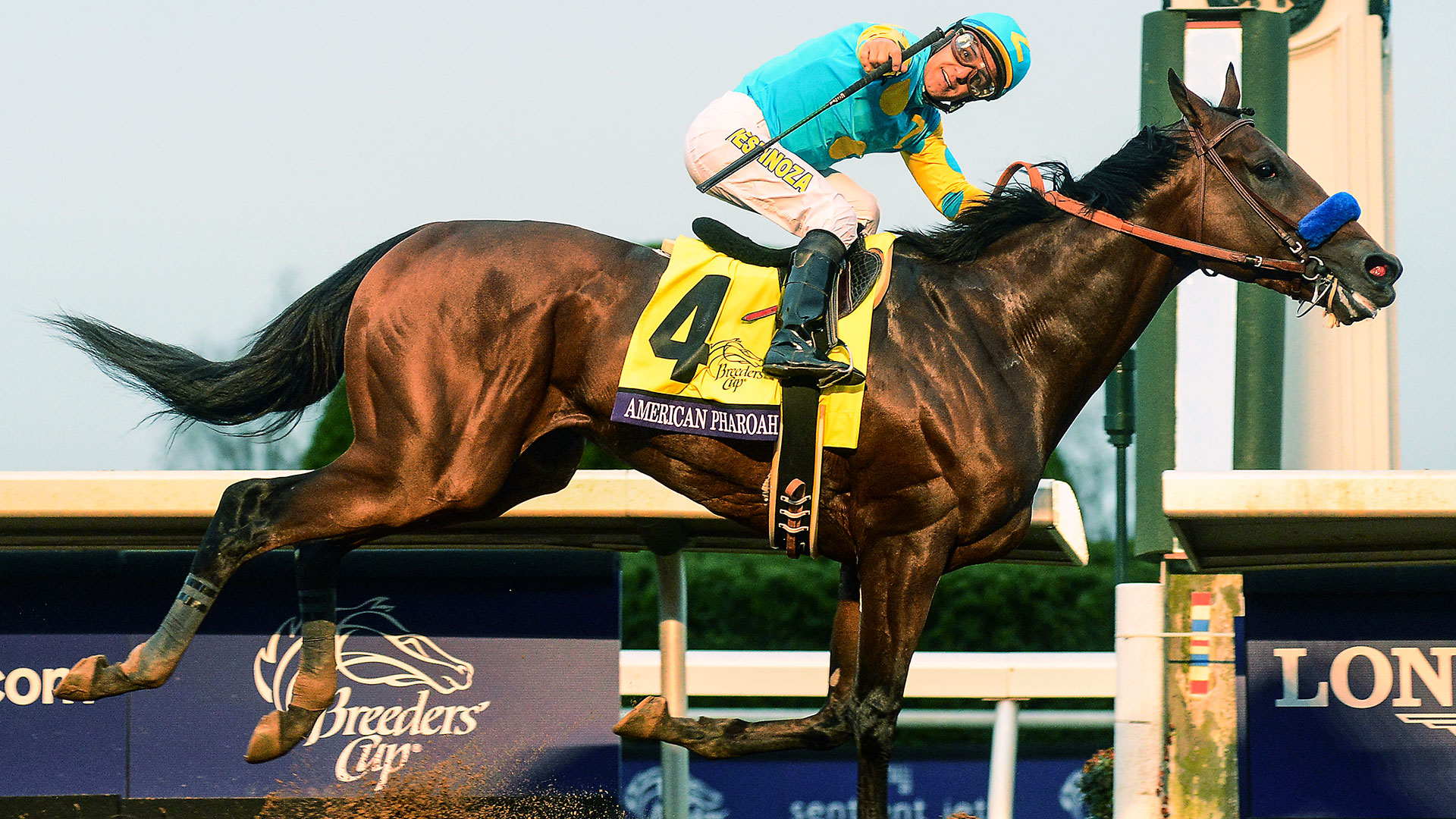 The 2015 Breeders Cup is on the books. It's taken a few days for the recap because I wanted to watch the races again.  It turned out to be a very eventful, fairly awesome, Breeders Cup. But, I do have to admit that I'm excited that the BC returns to Santa Anita next year. I'll be able to go to the Breeders Cup in person.
Something special happens in every Breeders Cup. We all know what that special moment was in the 2015 Breeders Cup. Before getting to that, let's go through some of the other moments that occurred on racing's biggest days.
2015 Breeders Cup Recap
Most impressive performance outside of American Pharoah's:  
Tepin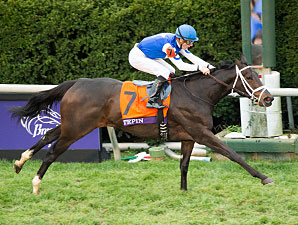 A lot of horseplayers are probably going to say that Liam's Map's performance in the
Breeders Cup Dirt Mile
was the most impressive. To me, Liam's Map was heads and tales the best horse in the race. The most impressive performance in my eyes was Tepin winning the BC Mile. She not only beat very good male runners from the U.S. like Grand Arch, but she also throttled horses from Europe like the  mare Esoterique, Time Test and Make Believe. Tepin dominated in what many thought was a deep race.
Most impressive training performance:  
Maria Borell with
Runhappy 
Sure, Runhappy went off the favorite to win the
Breeders Cup Sprint.
 But, Runhappy was supposed to go with Private Zone. There were many prominent horseplayers who believed that Runhappy would get destroyed in a speed duel with Private Zone. Instead, Runhappy tracked the front runners before taking over for the win. Trainer Maria Borell did an excellent job getting this horse ready for the most taxing race of his life. He relaxed beautifully and kicked it into gear when asked. Kona Gold, Artax, Midnight Lute, Lost in the Fog...Runhappy might be better than all of them.
The  "Why didn't we run in the Classic again?" race - 
Breeders Cup Dirt Mile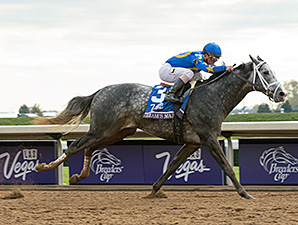 The way that Liam's Map exploded once he found some room no doubt steadied the heartbeats of everyone who had not only bet on him but the  heartbeats of his connections as well. A few days have passed. I wonder if his connections are second guessing the fact that they ran their monster in the Breeders Cup Dirt Mile instead of the Classic. There is no way that Victor Espinoza would have gotten American Pharoah into a speed duel with Liam's Map. The brilliant son of Unbridled's Song might have been around 4 to 5 lengths ahead of American Pharoah at the half-mile pole in the Classic.
Biggest question, "Is Songbird that much faster than Nyquist?" - 
Breeders Cup Juvenile Fillies
and
Breeders Cup Juvenile
Songbird got an easy lead and coasted to an easy win over a rather lackluster field. Nyquist won the Breeders Cup Juvenile after having to go wide around both turns. Although Songbird easily ran faster than Nyquist did, it's hard to say how much faster she actually is than Nyquist. Nyquist might be able to rate more kindly. Maybe, the connections of both horses should put on a match race at Santa Anita to ring in the New Year. Wouldn't that be great?
2015 Breeders Cup Special Moment - 
American Pharoah
The most special moment of the entire weekend had to be American Pharoah easily beating the field in the
Breeders Cup Classic
. Yes, Beholder had to scratch, but nobody should, or can, take anything away from Bob Baffert, Victor Espinoza, Ahmed Zayat and anybody else connected with the brilliant Triple Crown winner. Lest we forget, Pharoah won the Classic without a prep. He ran against his elders for the first time and put them into the ground. I have to do more research before ranking American Pharoah among the other Triple Crown winners. Expect that blog in a few days or so.
Big shout outs to Scott Kilbury and tsblb9. Scott won Friday's $2500 Supper Tournament and tsblb9 won Saturday's $2500 Los Alamitos Tournament. Awesome!
I'll post a blog about both winners soon. Good luck to all horseplayers!
Loading...