California Chrome and Shared Belief
American Pharoah may have run off to the breeding shed. Sad? Sure. There isn't a horse racing fan on the planet that wouldn't have loved to see Pharoah run as a four-year-old. Horseplayers love horse racing. There are a lot of other ways to spend our time and money. But, every weekend, for some of us, every day, we look towards the ponies in order to get our entertainment as well as (hopefully!) make a few bucks.
Losing such a spirited, brilliant, equine like American Pharoah to the breeding shed no doubt makes most of us sad. But, it's not as big of a deal as many of us might expect it to be. The two most important horses in thoroughbred racing to start the year have both returned to the track.
That's right, California Chrome and Shared Belief are gearing up for what could be a massive battle between the Lords of 2014 in 2016! To make things more interesting, the Breeders Cup returns to Santa Anita next year. We'll never forget American Pharoah, but you have to admit, aren't you itching to see these two go at it next year?
2016 Thoroughbred Racing Preview and Predictions
Chrome versus Rome's Warrior...and Chrome will hold his own - Any discussion regarding horse racing in 2016 begins and ends with California Chrome versus Jim Rome's owned Shared Belief. Both horses went back to the track in November. Shared Belief is a gelding, which means that he's definitely going to knock heads with the best this year. Hopefully, the much maligned thoroughbred star will stay healthy. According to the Paulick Report, Shared Belief returned to the track on Nov. 6. California Chrome might be better this year than he was in his three-year-old season when he came oh so close to winning the Triple Crown. Chrome is on track for a start in the January 9 San Pasqual Stakes at Santa Anita. Both horses are trained by conditioners whose main track is Golden Gate. Both horses suffered injuries in 2015. Both horses would have been two of the choices to take down American Pharoah in the Breeders Cup Classic. This will be the rivalry to get excited about.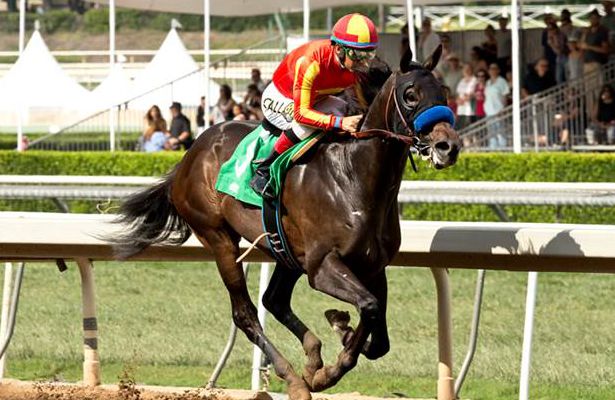 Towes on Ice will become a Baffert 3-year-old monster - We've been spending so much time concentrating on Baffert's Triple Crown winner, that we haven't thought about who Bob is going to unleash on the Triple Crown races in 2016. So far, Towes On Ice, who just won the Bob Hope Stakes, is looking like Bob's main horse for the Triple Crown races. Towes on Ice is out of Archarcharch. He appears to have the breeding and connections. Baffert and owner Mike Pegram won the Kentucky Derby and Preakness Stakes and finished second to Victory Gallop in the Belmont with Real Quiet in 1998. What's impressive is how Towes on Ice came back along the rail after being headed by Mac Daddy Mac. Bob could have a serious contender for the Derby in 2016.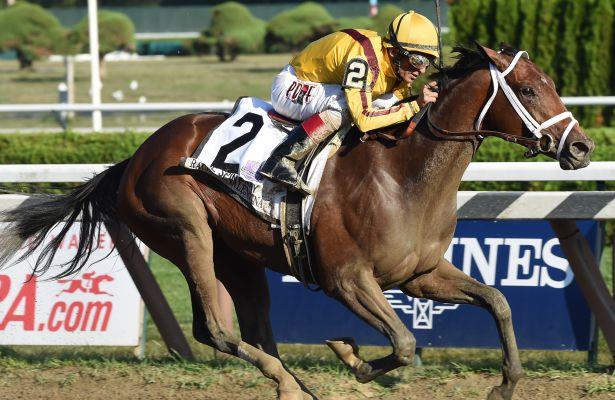 Todd Pletcher will have a strong Derby hand - Todd Pletcher had 2 of the 5 highest-rated three-year-olds right before the Kentucky Derby in 2015. Both Materiality and Carpe Diem were supposed to challenge American Pharoah in the Triple Crown races. Neither horse panned out. This year, Pletcher appears to have a strong hand even though none of his two-year-olds have made their presence felt yet save for Rachel Alexandria's daughter, Rachel's Valentina. Don't be surprised if Pletcher waits to see which race, the Oaks or the Derby, to point Rachel's Valentina too. Todd will most likely decide based on the race Songbird's connections decide to target. Songbird is easily the top rated three-year-old in the nation. One male two-year-old from the Pletcher barn, Summer Surprise, won a $100,000 Stakes at Aqueduct on Nov. 21.
The best handicap horses will reside out West - 
Bob Baffert's Dortmund looked great winning his last race, the Big Bear Stakes. If Dortmund improves more, he could be one of the top equines in North America in 2016. Beholder will race for Richard Mandella again. Expect more tries against males. Due to Liam's Maps's retirement, the West Coast might be where the top handicap horses reside with Chrome, Shared Belief, Dortmund and Beholder all racing out West. Honor Code has retired as well. Will anybody step up on the East Coast to become the premiere race horse?
Irad Ortiz Jr. will win the 2016 Eclipse for Top Jockey - That's saying a lot, right?  This is especially true since I just wrote that the best handicap horses in the nation will probably race out West. Irad races on the New York Circuit. This year, he figures to turn into the dominant rider, ala Ramon Dominguez a few years back, on the East Coast. Irad rides brilliantly every day, not just on the big days. 2016 will be Irad's year.
Runhappy's former trainer Maria Borell will land on her feet - Check out this story about Runhappy and trainer Maria Borell from Bloodhorse: Borrell Out as Trainer for Runhappy. Who knows what really happened. One thing is for sure, Borell is too good of a trainer to not have any horses in her barn. She may not be in charge of a Runhappy in 2016, but it's hard to imagine her getting absolutely no horses from any owner on the planet. She conditioned Runhappy to a victory in the BC Sprint after changing the horse's style, turning him into a presser instead of a go for broke front-runner, and he won 5 straight races without Lasix. Borell is a gifted trainer that only needs an owner, or two, or three, to believe in her. Someone will give her a chance.
Loading...