Never to Early to Talk 2016 Kentucky Derby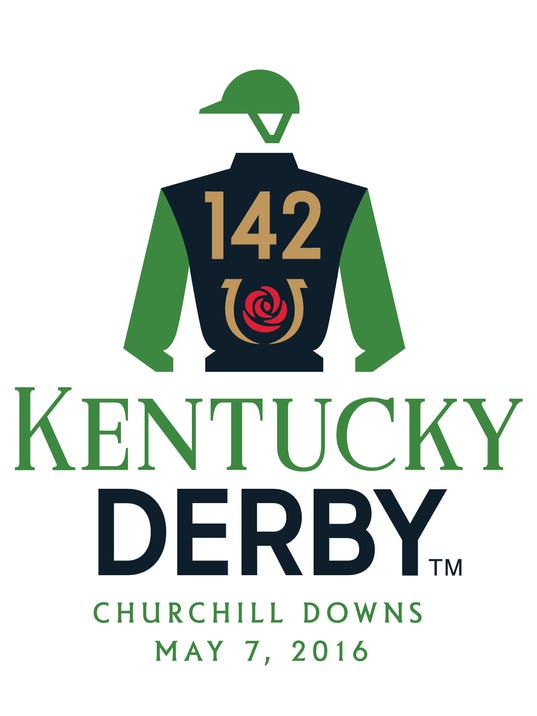 It's never too early to discuss the 2016 Kentucky Derby. The current odds of a horse repeating what American Pharoah accomplished in 2015, winning the Triple Crown, is Yes +650, No -1200. What the odds mean for those of you that only wager on horses, is that you'd make $650 profit for putting $100 on Yes. If you wanted to bet on No, it would take you $1200 to make a $100 profit.
Here's some history for you just in case you want to explore the above wager:  it took 4 years for Seattle Slew to win the Triple Crown after Secretariat won it in 1973. It was 25 years between Citation in 1948 and Secretariat in 1973. But, the year after Seattle Slew won in 1977, Affirmed won the Crown in 1978.
Could we be looking at another Triple Crown winner ala Affirmed in 2016? These four horses might have a shot, but it's a bit too early for that. Let's start with the Top 5 Derby Contenders.
Top 5 2016 Kentucky Derby Prospects
1. Songbird - 
If I'm Jerry Hollendorfer, I'm pointing to the San Felipe and Santa Anita Derby to pick up points for the 2016 Kentucky Derby with this exceptional daughter of Medaglia D'Oro. She ran much faster than Nyquist in the Breeders' Cup Juvenile Fillies than Nyquist ran in the Breeders Cup Juvenile. In my BC recap blog, I made the point that Nyquist had to go wide around both turns while Songbird got an easy trip. My point was that Nyquist might be as good as Songbird...at least up to 1 1/16 miles. But, 1 1/4 miles?  Songbird is heads and tails above any other 2 or 3 year old in the world at this point. Songbird is bred to really excel at the classic distance. Medaglica D'Oro had no trouble negotiating 1 1/4 miles. Her grandad on D'Oro's side, El Prado, is known as throwing long distance runners. Northern Dancer is in her lineage. As is Damascus. These type of horses that aren't afraid to grab a lead and run on for a win are awfully tough to beat. Hollendorfer will teach her how to rate. She might be Hollendorfer's best shot at the Derby since Event of the Year. Event of the Year was one of the favorites in 1998 after destroying the field in the Jim Beam Stakes at Turfway Park. He suffered an injury before the Derby. Let's cross our fingers that Songbird can stay away from the injury bug.
2. Swipe - He's won only one race, but he's finished second in 5 out of his 7 lifetime races. Swipe finished third in his only other race. So, the Keith J. Desormeaux trainee is 1-5-1 out of 7 races as a two-year-old. I love the bottom that Keith D has put into this son of Birdstone. The Breeding is absolutely there, Birdstone won the Belmont Stakes, and this guy has closing ability for days. Like everyone on this early list, he'll have to stay healthy. If he does, he could be the biggest challenger to the Hollendorfer monster.
3. Nyquist - It doesn't look like he wants 1 1/4 miles. But, any horse that is as gutsy as Nyquist is, has to be on this list. He won the Frontrunner Stakes by racing between rivals. He won the Breeders Cup Juvenile by going wide around both turns. He's only a two-year-old. The horse is as professional as it gets. Trainer Doug O'Neil won the Derby with I'll Have Another. As far as the breeding is concerned, Uncle Mo hasn't bred a lot of classic distance horses. But, who cares? Lucky Pulpit sired Derby winner California Chrome and Nyquist has Seeking the Gold and Storm Cat on his dam's side.
4.Hit It a Bomb -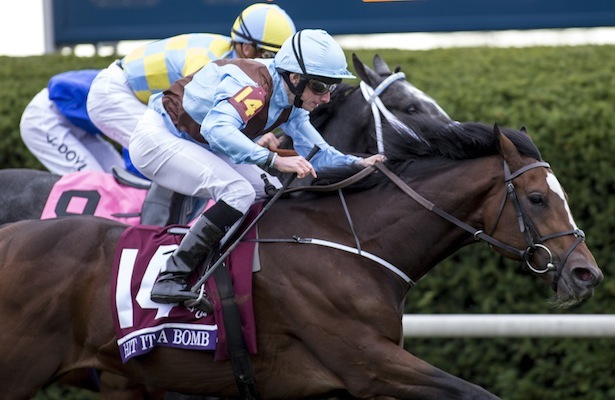 Sure, he won the BC Juvenile Turf, not the BC Juvenile, and he's trained by Aidan O'Brien, which means that he'll prep overseas, but, man, this horse has a lot of upside! His dad, War Front, was a dirt horse that became a very good sprinter in 2006. Hit It a Bomb gets his attitude and his speed from his dad. His mom, Liscanna, was sired by Sadler Wells. Hit It a Bomb should be able to run all day. Aidan might have a true Derby contender in 2016.
5. Brody's Cause - 
The move he made in the Juvenile to pick up third was the type of move that could bag him a Derby win on the First Saturday in May. Brody's Cause is trained by Dale Romans. Romans won the Preakness with Shackleford. He's never won the Derby. Brody's Cause might be the best prospect he's ever trained. Sired by Giant's Causeway, Brody's Cause has known nothing but route races. He broke his maiden at a mile. He won the Breeders' Futurity at Keeneland going 1 1/16 miles. Be assured that Dale Romans is going to push all of the right buttons to get this guy ready for the First Saturday in May.
The Delta Downs Jackpot is this Saturday night. Knowing Merv, the race is likely to be in a handicapping contest. Make sure to enter the contest. If you need pointers, read the interview blog I posted with the awesome Scott Kilbury.
Loading...