Salvatore Smites Sun Tzu to Play Against Pletcher in Blue Grass
by DOUG SALVATORE
Todd Pletcher trains both even money morning line favorite Carpe Diem in the Blue Grass and 9-to-5 morning line favorite Daredevil in the TwinSpires.com Wood Memorial Stakes. Alarmingly (to people who don't like to bet chalk), both horses fit his best training angle.

Pletcher with 3-year-olds, going second off-the-layoff in dirt routes:
All Class levels: 48-for-177 (27% wins) and a huge 38% profit per dollar bet.
Graded Stakes races: 18-for-64 (28% wins) and a massive 96.5% profit per dollar bet.
Grade 1 Stakes races: 9-for-30 (30% wins) and an otherworldly 234.5% profit per dollar bet.
What is more, here is Pletcher's win percentage with post-time favorites who fit this training angle:
All Class levels: 28-for-58 (48% wins)
Graded Stakes races: 11-for-15 (73% wins)
Grade 1 Stakes Races: 5-for-6 (83% wins)
These statistics strongly suggest that Pletcher's good 3-year-olds should be feared when they make their second-start off of a layoff. Looking at past examples, here are a few that come to mind.
Danza won last years Arkansas Derby in blowout fashion at 41-to-1 odds for Pletcher in his second-start off the layoff. The pace setter Bayern was the 8-to-5 favorite and Danza slipped inside of him around the far turn and blew past him to score a huge upset.
Dreaming of Julia is another big example of Pletcher's magic with this training angle. In her second start off the layoff, she freaked and won the Gulfstream Park Oaks by 21 3/4 lengths in final time much faster than Orb ran when winning the Florida Derby later on that same card.

Thoro-Graph's Jerry Brown wrote "I gave Dreaming Of Julia the best figure any horse has ever run. Not filly, not three-year-old (let alone March three-year-old) [but] Thoroughbred race horse. [Dr. Steve] Allday can put that on his plaque at the Hall Of Fame."
Devil May Care appeared to be in slumping form going into the Bonnie Miss, but she delivered an impressive win at 7-to-1 odds in her second start off of the layoff. Interestingly, she was entered in the Kentucky Derby next time out and went off as the fourth choice in the betting at 10-to-1 odds in a year where Lookin At Lucky was made the 6/1 post time favorite.
Think about that again: a filly who was fifth (beaten more than 13 lengths) in the Silverbulletday two starts back of an eleventh-place finish in the Breeders' Cup Juvenile Fillies to close out her two-year-old campaign, was the fourth choice in the Kentucky Derby betting. Her Bonnie Miss win second off the layoff was pretty darn good. Pletcher sent her straight to the Kentucky Derby off of it and money showed up for her.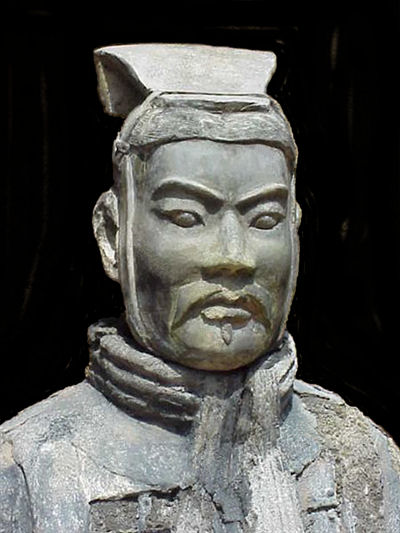 Look, statistics are a good thing and studying them obsessively is a big reason why I've managed to endure for so long as a professional bettor. When you see a pair of Pletcher's good three-year-olds going second off of the layoff, usually the smart move is to take a page from Sun-Tzu's playbook and define victory by avoiding the battle altogether. However, I have a crazy idea in the Blue Grass. I will be betting Pepper Roani (12-to-1 Morning Line) from the barn of Mike Maker.
Maker had intended to run Pepper Roani in the Spiral Stakes at Turfway Park, but he was excluded from an overfilled field due to lack of earnings. I'm a huge fan of Pepper Roani's performance in the John Battaglia last time out, which came on a day when the Polytrack was tremendously speed biased. Not only did Pepper Roani have to endure the speed bias, but he also encountered early trouble and was forced to try and launch his rally into a slow early pace. Pepper Roani could only manage a second place finish, but he was more than a dozen lengths clear of the third place finisher. What's more, the winner of the Battaglia (Royal Son) got the setup of a lifetime on an uncontested early lead, on a track where closers simply had no chance all night long.
The dirt surface is the major question. Pepper Roani ran a lousy race and finished eighth in a Maiden Special Weight race at Churchill in his only dirt start. However, if you look at his surrounding form around the time of that performance, he was running equally dreadful races on other surfaces. In my opinion, Pepper Roani simply has the look of a rapidly improving horse. If he is able to translate his recent form to dirt, he's got a big chance to pull off the upset.
From a betting standpoint, I'll be boxing Pepper Roani with the heavily favored Carpe Diem and the expected pace setter Ocho Ocho Ocho.
Doug Salvatore is a professional horseplayer based in Erie, Pennsylvania. Follow him on Twitter @DougieSal
Loading...