Silly DQ costs Upstart money and points but not a Kentucky Derby start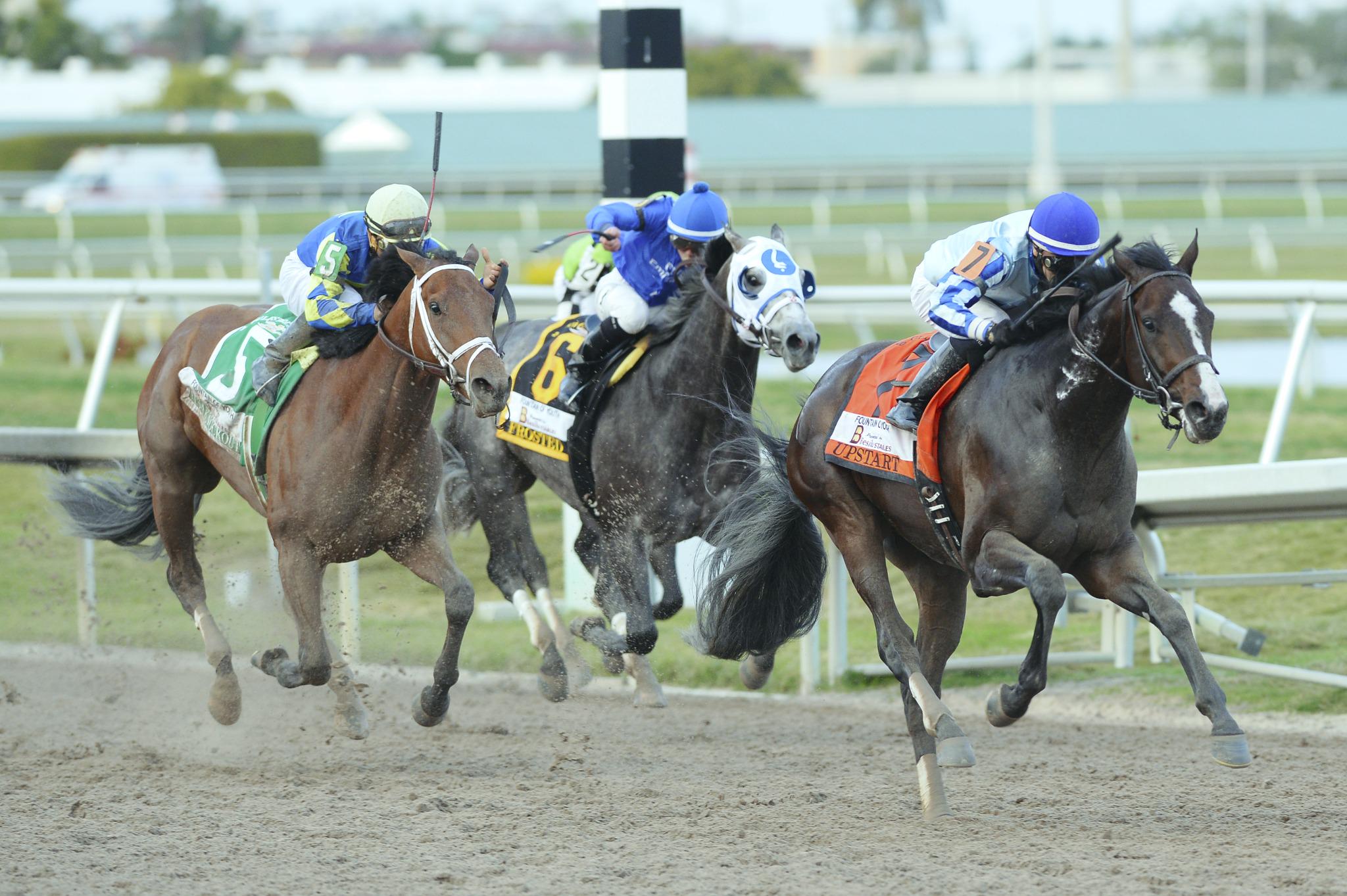 Upstart's undeserved disqualification in the Fountain of Youth Stakes cost him purse money and qualifying points, but the good news (if there can be any after losing $160,000 on a bogus call) is that it won't cost him a start in the Kentucky Derby.
With 36 points going into his final prep, it would take new winners of all remaining Derby Championship Series races to even cause Upstart's connections to sweat a chance at not making the gate.
So long term there's a chance at redemption, but that probably doesn't help tonight and nor is it likely to come in Florida, as trainer Rick Violette has already said he is going to consider New York (presumably the TwinSpires.com Wood Memorial Stakes), but maybe that's a heat of the moment thing and he'll stick to the original Florida Derby plan in the light of day. I certainly wouldn't be scared of any of those horses running back at me, but Khozan is another story.
Upstart's 36 points are third to the horse who was placed ahead of him, Itsaknockout (50 points for "winning" the Fountain of Youth), and International Star, whose 50 points for winning the Risen Star Stakes put him at 71 points with two stakes wins and a fourth-place finish.
Churchill Downs doesn't really recognize "clinching a starting spot," but for all intents and purposes International Star did that today, and considering his owners Ken & Sarah Ramsey live for a Kentucky Derby horse, it's safe to say that any able-bodied Thoroughbred in their portfolio will also be in the starting gate if able.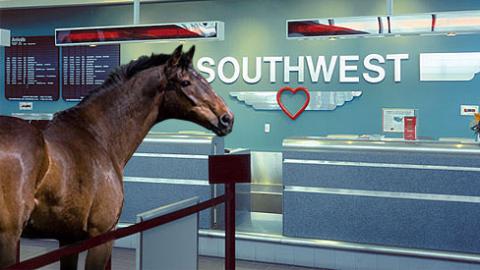 A big weekend of preps concludes on Sunday with the rescheduled Southwest Stakes at Oaklawn Park. Despite being the weekend race worth the fewest points and least amount of money, the Southwest attracted the biggest field. For FREE Brisnet.com Ultimate Past Performances, click here.
I like Mr. Z in this spot mostly playing the class angle of him having run right with Dortmund two starts back and he looked best among familiar foes in his last start before zigzagging in the stretch to snatch defeat from the jaws of victory. I'm not sure what to expect on the win end odds wise, but this is the type of horse I don't mind to single in the Pick 4 because even if he's an underlay in the in pool he's the type of horse some shy away from singling.
Another reason I don't feel like really doubling or tripling the cost of my ticket beyond Mr. Z is my top alternatives are Far Right and Bayern—neither of whom I expect to offer any value. Either Private Prospect (the only other Smarty Jones runner I hadn't mentioned yet) or Bold Conquest could be interesting if their odds drift from 12- and 10-to-1, respectively, but I'm fine making my bet that Racing Hall of Fame and four-time Kentucky Derby-winning trainer D. Wayne Lukas has Mr. Z figured out for this tilt.
Loading...