With Triple Crown, Baffert Becomes Greatest of All Time
Although Bob Baffert has famously been quoted as stating that he had nothing to do with American Pharoah's Triple Crown win and that it was all about the horse, the truth is that without Baffert, American Pharoah may not have even raced at 3. Baffert was behind schedule with the 2014 Eclipse Award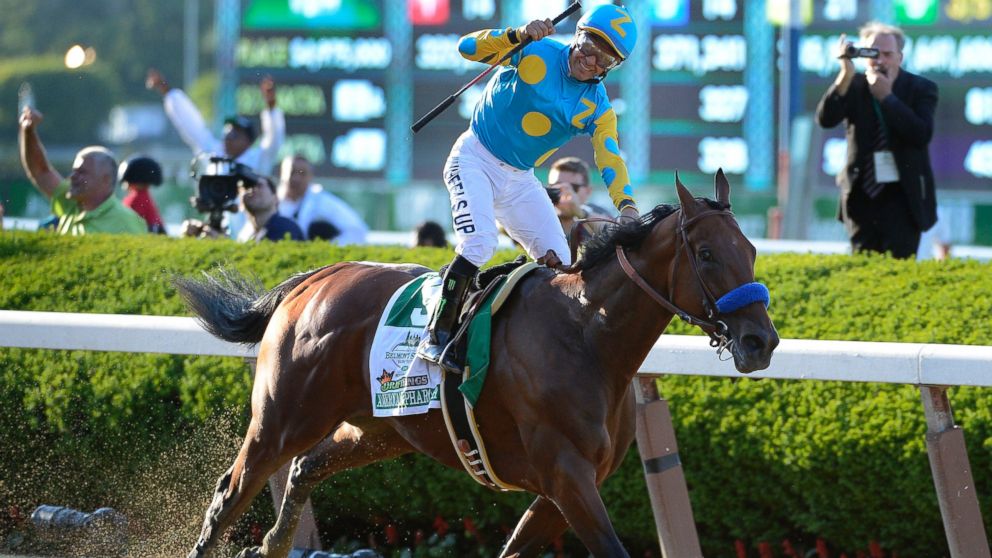 winning champ due to a left-front foot injury. One of Baffert's peers, the excellent horseman Dale Romans, said it best in an article in 
The
Courier-Journal
, "Nobody knows the job Bob Baffert did with this horse. There ain't another trainer in the country that could have gotten this horse where he is today." In the same article, Romans said that Bob Baffert was the greatest trainer in history. It's hard to argue with Romans and I'm not writing that just because, like me, Baffert is a University of Arizona alumni. He graduated from the
University of Arizona's Race Track Industry Program
.
There were only two things missing from Baffert's resume. The first was a victory in the Breeders' Cup Classic. Horseplayers and racing fans will argue as long as humans race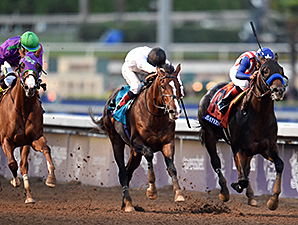 thoroughbreds whether or not the stewards should have taken Bayern down after bumping into Shared Belief at the start of the
2014 BC Classic
. It looked like Bayern negatively affected Shared Belief's chances. But Bayern held off the other contenders, including the exceptional Toast of New York, who won the 2014 UAE Derby, and last year's Kentucky Derby and Preakness winner, California Chrome. No change was made. The BC Classic win is a check mark for Baffert.
Now, in 2015, Baffert got to check off the other box, the one with the words Triple Crown next to it. Once again, like in the BC Classic, the haters came out. I watched the Belmont Stakes at Turf Paradise in Arizona with my brother. We had a feeling it was going to be a historic moment. Our friend Jerry wasn't impressed. The first words out of his mouth after American Pharoah ran a faster final quarter in the Belmont than Secretariat did in 1973 was, "Who did he beat?" At least there was some argument with the Classic. But, come on Jerry, the horse just won the Triple Crown. Who did he beat?  He beat history.
What makes Baffert the greatest trainer of all time really has to do with where he started and his character. Bob Baffert started by training quarter horses. He quickly took over the somewhat forgotten yet almost just as beautiful division of the Sport of Kings. He moved to training thoroughbreds at the behest of
Mike Pegram and Hal Earnhardt
.
Thoroughbred racing fans recognize Mike Pegram as the owner of Real Quiet, who lost the Triple Crown by a nose in 1998. Hal Earnhardt is the son of Tex Earnhardt, one of the most recognizable names in Arizona. Tex is the founder of Earnhardt Auto Centers. Kids in Arizona grew up on the
Wallace and Ladmo Show
and
Tex's "No Bull" Ford commercials
. Baffert still trains for Pegram and Earnhardt. His character continues to keep him grounded and he's become the greatest trainer of all time by checking off the final two boxes on his resume. Here's a shout out to the human side of the equation, the trainer. Yes, American Pharoah needed to be the right horse but the right horse needed the right trainer. It took a Bob Baffert to help make an American Pharoah great. Us Arizona Alumni have a saying, "
Bear down
." Keep bearing down, Bob.
Loading...